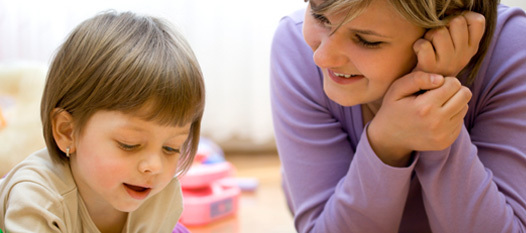 Tuolumne County Trainings
Information About ICES Workshops
How does ICES support child care providers?
Quality Early Childhood Education is a vital component to the growth and development of young children. Throughout the year, ICES offers a variety of trainings designed to support:
* Safe & healthy child care environments
* Parents having child care that meets their needs
* Inclusive practices for children with special needs
ICES also aims to encourage and assist child care providers to:
* Acknowledge that quality care supports children's success
* Attend activities that increase knowledge, skill & quality of care
* Be aware of and utilize support services
ICES trainings are designed for anyone who provides care for children or is interested in child development:
* Family Child Care Providers
* Child Care Center Teachers, Aides and Program Directors
* Parents
ICES Workshops are FREE unless otherwise noted.
Children are not permitted at workshops.
Registration is recommended for all classes.
Workshops are subject to change or cancellation.
For a copy of our 2017-18 Workshops, call 533-0377.
What Does it Mean to Be a Mandated Reporter? - Sonora Workshop

Tuesday, December 5, 2017 6:30 pm - 8:30 pm

Description:

What Does It Mean to Be A Mandated Reporter?
Tuesday, December 5th, 2017, 6:30 - 8:30 p.m. at Sonora ICES

Beginning January 1, 2018, Assembly Bill 1207 requires that every two years all licensed providers, center directors, and center employees need to complete training on their mandated reporter obligations. We believe that opportunities where providers can ask questions help gain clarity to help carry out their responsibilities. This year, a county social worker will be presenting information to enhance providers' understanding before they complete the required new online training available this fall.

Administration & Supervision; Health, Safety & Nutrition


"Look Up, Look Down, Look All Around" - Sonora Workshop

Wednesday, January 17, 2018 6:30 pm - 8:30 pm

Description:

"Look Up, Look Down, Look All Around"
Wednesday, January 17th, 2018, 6:30 - 8:30 p.m. at Sonora ICES

We all understand that adding variety spurs interest. At this workshop we hope to inspire you to "look up, look down, look all around" in your child care environment to bring unique ideas into your setting. We believe the ideas shared this evening will help get your creative juices flowing to further expand children's imaginations while they learn important fundamental skills. One of the most meaningful gifts we can give children is the opportunity to make choices, explore, and engage in hands-on discovery. Join us this evening to see the variety of unique ways to help children experience success and truly become creative and innovative thinkers.

Supporting Child Development & Learning; Strategies to Support Learning & Development


Strengthening Struggling Families - Sonora Workshop

Monday, February 5, 2018 6:30 pm - 8:30 pm

Description:

Strengthening Struggling Families
Monday, February 5th, 2018, 6:30 - 8:30 p.m. at Sonora ICES

What makes a family strong? This workshop will focus on Protective Factors proven to build up families with multiple stressors. Obtain practical methods to help strained families and ways to view their situation through a supportive lens. Materials included to encourage parents to seek and accept needed resources. Become more effective in improving children's home lives to ensure healthy development. We will take a closer look at the following topics: Parental Resilience, Family Social Connections, Resources for Concrete Support in Times of Need, Knowledge of Parenting and Child Development, and Social and Emotional Competence of Children.

Relationships, Guidance & Interaction; Family & Community Engagement


Building Healthy Kids, One Sneeze at a Time - Sonora Workshop

Tuesday, March 13, 2018 6:30 pm - 8:30 pm

Description:

Building Healthy Kids, One Sneeze at a Time
Tuesday, March 13th, 2018, 6:30 - 8:30 p.m. at Sonora ICES

Join local Pediatrician, Dr. Tim Sullivan, in discussing current child health concerns of child care providers. Which illnesses and symptoms really do require exclusion for a period of time, and what can be addressed in partnership with parents that allow kids to stay and play? Child Care Licensing has been highlighting the importance of providers having a complete Incidental Medical Services Plan on file. How can parents and providers work with doctors to complete required forms within their Plan? What does Dr. Sullivan think you should most focus on in protecting the health and safety of children in your care? Come with your questions on these and other issues, as there will also be Q&A time.

Health, Safety & Nutrition; Family & Community Engagement Professionalism


Outdoor Play - Sonora Office

Wednesday, April 11, 2018 6:30 pm - 8:30 pm

Description:

Outdoor Play
Wednesday, April 11th, 2018, 6:30 - 8:30 p.m. at Sonora ICES

Have you forgotten how much fun it is to get outside with kids, to feel the sun on your face, the wind in your hair, the mud on your boots?…Wait! Keep reading! You're going to love this funshop where we'll get just a tiny bit dirty making dandelion bubbles, seed bomb lollipops, and leaf people while reminding ourselves how important regular fresh air and large muscle movement is to the healthy development of children.

Learning Environments & Curriculum; Health, Safety & Nutrition


Environmentally Healthy Child Care

Tuesday, May 8, 2018 6:30 pm - 8:30 pm

Description:

Environmentally Healthy Child Care
Tuesday, May 8th, 2018, 6:30 - 8:30 p.m. at Sonora ICES

Creating an environmentally healthy learning environment is key to the overall health of the children you care for. Join our ICES partner from Mariposa, Shana Bender, as she shares new information on best practices for addressing pest management, avoiding common toxic chemicals, and incorporating easy green cleaning alternatives. We'll make some of these safe cleaning items that you can take home with you!

Health, Safety & Nutrition

Information About Infant/Child CPR & Pediatric First Aid
Legislation mandates that all family child care providers and their assistants (who are at any time left alone with children), or at least one person present at all times at child care centers must have proof of certification in Infant/Child CPR and Pediatric First Aid issued either by the American Red Cross, the American Heart Association or by the EMSA (Emergency Medical Services Authority) pursuant to Section 1797.191.
Call 533-0377 for an upcoming class date. A $25 registration fee is required to reserve your space.
______________________________________________________________
Other CPR/First Aid training options:
CATHERINE JAMES
Certified American Red Cross Instructor
Call for dates or more information 480-4631
THE RESOURCE CONNECTION
501-D Gold Strike Road, San Andreas
Call for dates or for more information 754-1028
Offers Both CPR/First Aid training as well as Preventative Health Practices Course:
CENTRAL CA SAFETY COUNCIL
6004 North El Dorado Street, Stockton
Call for dates and more information 472-7233