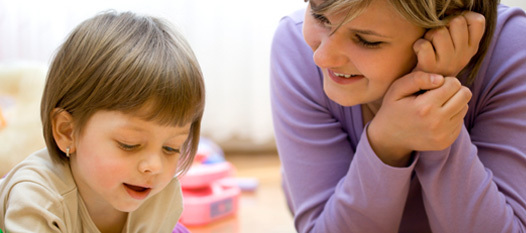 Frequently Asked Questions
Questions & Answers
Need help paying for child care? If you do, you are looking for "subsidized" child care. ICES operates a child care subsidy program with funding from the State Department of Education for Tuolumne and Mariposa Counties. This program pays the child care costs of eligible parents at the child care program of their choice. The State sets the rules that ICES must follow regarding who is eligible for assistance, what child care will be covered and the maximum amount that can be paid.
The answers to the following frequently asked questions should explain the basics about the program. If you have additional questions and or want to sign up for this program, you can call or e-mail us.
How can I get help?

Due to limited funding, there is a wait list for assistance. But getting on the wait list is easy. You can click Child Care Subsidy Application to submit an application online. You can also call us and we will mail you a form, or you can drop by one of our offices to pick one up. When an opening occurs, you will get a call to come in for an eligibility appointment.

Is this service free?

It may be for some families. For other parents whose income has reached a certain level, fees are charged on a sliding scale. These fees are, in most cases, much less than the full cost of child care.

Who is eligible for help with child care costs?

Eligibility is based on income and need. You must have a reason for needing child care such as working, attending school or a training program or looking for work. In two parent households, both parents must have a need. And, your gross family income must be under a certain amount set by the State Department of Education.

If I'm eligible will I receive services immediately?

Unfortunately, the need is larger than the amount of funding available. When you get on the wait list you are placed in a rank based on your income and family size. When we have an opening in this program we are required to enroll families with the lowest income first. That means that a family that has been on the wait list a shorter amount of time than you may get picked up before you because they have a lower income and/or more family members than you.

When will I be called?

There is no guarantee that ICES will ever call you to enroll you in the program. Why? We can only serve a limited number of children and when the program is full, we must wait until families leave the program before we can enroll new ones. Sometimes people stay on the wait list a long time. Other times, people are called quickly.

Many families on our wait list cannot be reached when we try to contact them when we have an opening. So, it's always best to call anytime you have a change in address/phone number, income, family size or need.