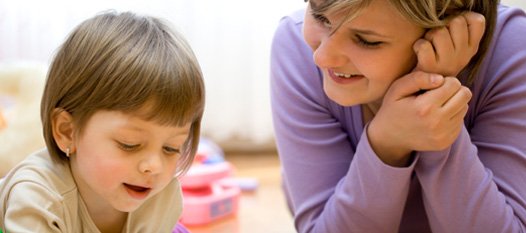 Introduction
We're Here To Help You Provide Quality Care
If you provide care for someone else's child, chances are we have a service than can help you in your efforts to provide high quality care. Give us a call if you want more information or want to sign up for a workshop. Or, if there is something that you need our help with that isn't listed here, give us a call. Helping you is our business.
Lending Library

Family Child Care Providers and Center staff can borrow items from our lending library free of charge. Our libraries are full of books and videos to help you with fresh ideas, activities, business and guidance issues and staff training. We also have curriculum boxes and materials on a wide variety of developmentally appropriate themes. Click here to download a flyer about our fun and educational new items... they're sure to be lots of fun!

Workshops and Training

The amount of training and education in child development that a caregiver has is one of the indicators of quality child care. ICES is committed to providing timely, interesting and essential trainings that are held during times that most providers can attend.

One-on-One Technical Assistance

Sometimes you just need someone to talk to and help you figure out how to handle an issue in your program. Our staff is available via e-mail, telephone or can make site visits to assist you with curriculum, business or parent relationship questions.

Reimbursement for Health and Safety Courses

Eligible providers may receive partial reimbursement towards completed Health and Safety Training classes or course work.