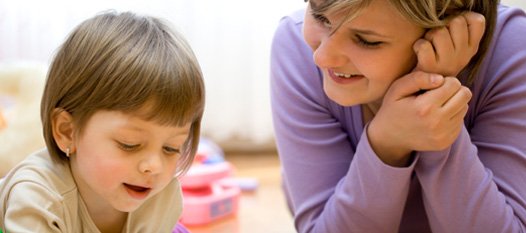 Education Station Archive
Turn Grocery Shopping into Fun Learning
Shopping with young children can be a stressful challenge, but there are ways to make it an educational and enjoyable errand for them and for you!
Sit down with your kids and look over weekly ads and coupons for pictures of what you need to add to your weekly shopping list. Kids can use safety scissors to cut out pictures (developing their fine motor skills) and then glue the pictures into a notepad.
If your kids can write, they can add words next to the picture, like apple or banana, or the first letter of the word the image represents. Discuss how much money each item might cost and write that down beside the picture as well. Such activities lead to questions about spelling and how money gets into the bank.
At the store, children can keep busy checking off each item as it's found, and they can compare the price they wrote down to the actual cost. They can get so engrossed in finding the items on the list and comparing quantities and prices that they forget to ask for expensive, unhealthful snacks.
Discuss the foods you select with your kids. Is a carrot a fruit or a vegetable? What about a tomato? How can we make healthy food choices? What does food do for us? Kids can quickly learn the difference between a snack from the produce aisle and one from the wrapped candy aisle. Their confidence is built up when they learn to make better choices on their own.
Back at home, kids can help put groceries away and organize the pantry, which can be a game in itself – Can you find the blue box? Where do we keep the bananas? What should we make for dinner?
Using these little games keeps the kids occupied and quiet at the store, but it also helps them to learn about healthy eating, financial planning, and much more! These important lessons plant the seeds for a good life in the years to come.
Article by Melissa Gibson, adapted from FamilyFun Magazine