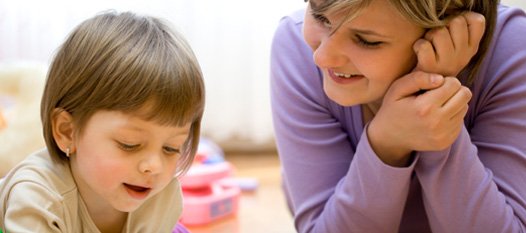 Education Station Archive
Children with Food Allergies
Food allergic reactions can range from mild skin or gastrointestinal symptoms to severe, life-threatening reactions with respiratory and/or cardiovascular compromise. Though life-threatening occurrences rarely happen in child care, it is important child care programs have policies and procedures in place that will create care plans for every child in their program that has a food allergy.
Allergy care plans must to be prepared by the child's primary health care provider and should include:
• Written instructions regarding the food(s) to which the child is allergic to and steps that should be taken
to avoid that food.
• Caregiver training to recognize specific symptoms of an allergic reaction that would indicate the need to
administer one or more medications.
• A detailed treatment plan in the event of an allergic reaction, including the names, doses, and methods
of administration of any medications that the child should receive in the event of a reaction. (Programs
can consult with child care state licensing to verify allergy care plans are within the context of child care
licensing regulation).
• Training for the caregiver by the parent or health care provider that demonstrates the caregiver(s)
competence for administering the approved medication.
• Expiration date of medication(s).
• Instructions for proper storage.
Resources: Title 22 and Caring for Our Children – National Health and Safety Performances Standards Guidelines for Early Care and Education Programs