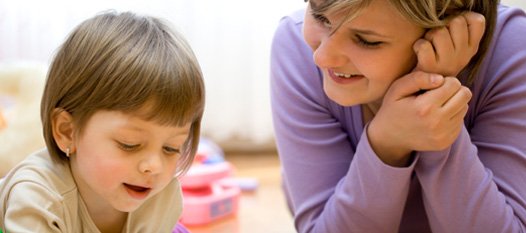 Mariposa County Trainings
Information for Mariposa Workshops & Classes
ICES workshops are designed for anyone interested in child care and child development:
• Family Child Care Providers & their Assistants
• Child Care Center Staff, Preschool and School Age
• Teachers, Aides, and Program Directors
• Anyone working with children or interested in becoming a child care provider
• Parents
• Workshops are free to the public unless otherwise noted.
ICES aims to encourage and assist child care providers to:
• Acknowledge that quality care contributes to children's success
• Attend activities that increase knowledge, skill & quality of care
• Be aware of and utilize support services
•
(CARES Plus participants ask how you can get credit for some of this year's workshops)
Please call at least one week in advance to register for workshops. Workshops are subject to change or cancellation.
Pre-registration is required for all workshops so participants can be notified of changes or cancellation.
Children are not permitted at workshops unless otherwise noted. Please make arrangements for child care.
Please click here for the 2019-20 Provider Workshop Brochure or call 209-966-4474 for a copy to be mailed to you.
One-on-One Trainings
The following trainings are offered as a one-on-one , or small group training. Most of these classes can be held at the ICES office or your home and scheduled at your convenience. Please call ICES to schedule your class at least one week in advance. We offer the following courses, as well as special topic requests.
Guide to Starting a Family Child Care Business (2 hr class)
In this basic one-on-one, we will aid you in conducting a personal and financial assessment for starting a family child care business and discuss the need for child care in Mariposa County. There will be an overview of family child care licensing requirements (Title 22 regulations to consider), orientation, application, fingerprints, making your home ready for care, landlord & tenant issues, licensing forms & record keeping, taxes, child care liability insurance, contracts & policies, training & quality improvement.
Contract & Policy Writing (1-2 hr class)
This course provides comprehensive information covering what to include in your contract & policies for family child care. We will discuss how to implement policies that reflect your values and business preferences, as well as those that reflect good practices and services for the community you serve. We will also review your contracts and policies after you have written them and provide constructive feedback.
Marketing Strategies (1-2 hr class)
This course provides a variety of marketing strategies and ideas for starting, or growing, your family child care business. Topics include assessing local market needs and your current marketing plan, your child care philosophy, advertising, establishing a marketing budget, and using technology to market your program.
Environments: Designing Places for Childhood (1-2 hr class)
This course will provide you with ideas on creating an inviting environment that stimulates learning, making useful small spaces, arrangement, indoor & outdoor age-appropriate (including infant & toddlers and multi-age groups) materials & equipment for activities. Ideas to craft a comfortable environment for the provider and children to live, work and play will be discussed.
Mandated Reporter Training (2 hr class)
This course will cover how the law defines child abuse and neglect, what the law requires of a mandated reporter, what protections the law provides for a mandated reporter, how to spot evidence of child abuse, how to report child abuse, what happens after a report is filed, and specific issues and concerns of child care providers with regard to mandated reporting requirements.