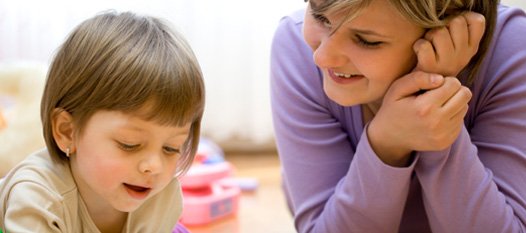 Tuolumne County Trainings
Information About ICES Child Care Provider Workshops
How does ICES support child care providers?
Quality Early Childhood Education is a vital component to the growth and development of young children. Throughout the year, ICES offers a variety of trainings designed to support:
* Safe & healthy child care environments
* Parents having child care that meets their needs
* Inclusive practices for children with special needs
ICES also aims to encourage and assist child care providers to:
* Acknowledge that quality care supports children's success
* Attend activities that increase knowledge, skill & quality of care
* Be aware of and utilize support services
ICES trainings are designed for anyone who provides care for children or is interested in child development:
* Family Child Care Providers
* Child Care Center Teachers, Aides and Program Directors
* Parents
ICES Workshops are FREE unless otherwise noted.
Children are not permitted at workshops.
Registration is recommended for all classes.
Workshops are subject to change or cancellation.
Click
here for the 2019-20 Provider Training Brochure or call 209-533-0377 to obtain a copy by mail.
Sensory Tools & Activities for the Trauma-Informed Classroom - Tuolumne Provider Workshop

Monday, May 11, 2020 6:30 pm - 8:30 pm

Description:

This workshop will feature two presenters:  Natalie Grey, who will lead the portion on trauma, triggers, and how these affect the body, and Shana Bender from our Mariposa office will present on the sensory system (including all 8 senses) and how the senses can come into play with trauma and triggers. We will also explore sensory items and activities that can help child care providers support children who have survived trauma or who have problems with self-regulation.

Held at ICES Office in Sonora.
Advance sign-up required. Call 209-533-0377

Information About Infant/Child CPR & Pediatric First Aid
Legislation mandates that all family child care providers and their assistants (who are at any time left alone with children), or at least one person present at all times at child care centers must have proof of certification in Infant/Child CPR and Pediatric First Aid issued either by the American Red Cross, the American Heart Association or by the EMSA (Emergency Medical Services Authority) pursuant to Section 1797.191.
Call 533-0377 for an upcoming class date. A $25 registration fee is required to reserve your space.
______________________________________________________________
Other CPR/First Aid training options:
CATHERINE JAMES
Certified American Red Cross Instructor
Call for dates or more information 480-4631
CHERRY TREE GROUP
2039 E. Harding Way, Suite C, Stockton
Call for dates or for more information 888-841-6989
THE RESOURCE CONNECTION
501-D Gold Strike Road, San Andreas
Call for dates or for more information 754-1028
Offers Both CPR/First Aid training as well as Preventative Health Practices Course:
CENTRAL CA SAFETY COUNCIL
6004 North El Dorado Street, Stockton
Call for dates and more information 472-7233