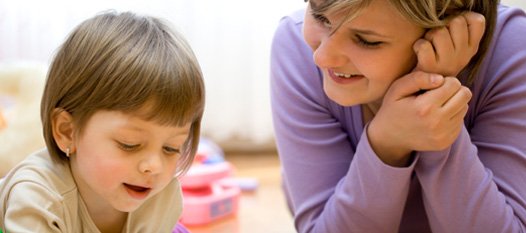 Referral Policy
Infant/Child Enrichment Services (ICES)
Infant/Child Enrichment Services (ICES) contracts with the State Department of Education to provide referrals to parents seeking child care for their children in Tuolumne and Mariposa counties. In addition to providing parents with the names and numbers of providers who best match their search requirements such as location and days and hours of operation, the referral process includes an educational component aimed at supplying parents with the tools necessary to make informed child care choices. A critical piece of the referral process is the notification of parents that the referrals are not recommendations and that ICES supports parents as those best able to choose and evaluate child care options for their children and families. Additionally, ICES staff is available to talk to parents who have questions or concerns about their child's care and want to discuss ways to resolve their concerns.
1. In addition to providing referrals to parents seeking care, ICES offers a variety of trainings and support to child care providers to help strengthen and improve child care services in our communities.
2. ICES operates on a non-discriminatory basis and gives equal treatment and access to services without regard to race, color, creed, sex, religion, marital status, age, national origin or ancestry, physical or mental disability, sexual orientation, or medical condition.
3. ICES staff do not endorse, rate, evaluate or recommend programs or providers.
4. Information about any particular caregiver/provider is provided solely by that provider and is not substantiated by ICES.
5. Child care decisions are the responsibility of parents.
6. The providers in the child care referral data base are not employees of ICES and are self-employed business owners or independent contractors. Inclusion in this database does not imply or create an employer/employee relationship between any provider and ICES.
7. Prior to making a final decision about a child care provider, ICES encourages parents to carefully interview and visit providers. Oliver's law states that a parent has the right to get information about any substantiated or inconclusive complaints about a child care provider that is being considered. This information is public and can be obtained by calling the State licensing office (844-538-8766) or visiting the website at www.ccld.ca.gov. Additionally, parents have the right to review licensing report and substantiated complaints pertaining to the child care facility, at the facility site.